The Horn of Africa boasts the largest number of camels in the world.  Camels have been domesticated in Somalia for more than 2000 years.  In an article in Aramco World, the Somali camel has been described as follows:
"The Somali camels seem by far the most regal, and they are the most expensive. Looking down with their beautiful dark eyes from their height of 2½ to 3 meters (8 to 10 feet) above the ground, they seem to regard humans as inferior beings, hardly worth considering."
Somalis prize their camels and countless poems were penned singing their praises.  Pastoral Somalis depend on the camel to survive the harsh conditions of a mainly arid land.  Camel herders are known to survive on camel milk only, for weeks on end.  There is a Somali proverb that says, "A mouthful of camel's milk keeps you going for half a day." (Axmed Cali Abokor, The Camel in Somali Oral Traditions, 1987)
The Somali poet, Omar Hagi Hussein (Australia), said:
         Dhibaatiyo adoo gaajo qaba dhaxanta jiilaalka,                      When the cold, dry winds compound your hunger and hardship
        Dhoor caano laga soo lisoo yara dhanaanaaday                      And there is the slightly fermented milk from your favourite camel
        Nin dhadhamiyey wuu garanayaa dhul ay qaboojaane          Whoever gets a taste, knows whence the hunger was quenched
        Goortaad dhantaa baa jidhkaba dhididku qooyaaye               When you drink it, you break in sweat, defying the cold winds
        Ragga laxaha sii dhawrayoow dhaqasho waa geele!             To those who tend to sheep, "Realize: It's camels that are worth
                                                                                                                                   rearing!"
Camel milk is a powerful healer, a diet in and of itself, and is amazingly delicious.  Nothing beats real camel milk, and it is one of those things that Somalis living abroad, really miss.  Those who long for camel milk have devised ways of simulating the texture and flavour of camel milk and each person has a recipe of his own.
After much experimentation, this is the recipe we settled on and it has become a hit with those who tried it.  Camel Milk is low fat and this recipe stays true to that.
The milk we tried to replicate is not the fresh camel milk. Our favourite camel milk is the soured and slightly-curdled type.
La Corne de l'Afrique se vante d'abriter le plus grand nombre de chameaux du monde. En Somalie, les chameaux sont domestiqués depuis plus de 2000 ans. Dans un article de Aramco World, le chameau Somali est décrit comme ceci:
"Les chameaux Somalis sont de loin les plus majestueux, et ont le plus de valeur. Ils nous observent avec leurs beaux yeux noirs depuis leur hauteur de 2,5 à 3 mètres (8 à 10 pieds) au dessus du sol, ils semblent regarder les humains comme des être inférieurs, à peine dignes de leur attention."
Les chameaux sont très précieux pour les Somalis et de nombreux poèmes ont été écrits pour chanter leurs louanges. Les pasteurs Somalis dépendent des chameaux pour survivre dans les condition difficiles sur une terre majoritairement aride. Les gardiens de troupeaux sont connus pour survivre uniquement avec du lait de chameau, pendant plusieurs semaine d'affilée. Il existe un proverbe Somali qui dit: "Une gorgée de lait de chameau vous nourrit pour une demie journée". (Axmed Cali Abokor, le chameau dans les traditions orales Somali, 1987).
Le Poète Somali, Omar Hagi Hussein (Australia), a écrit:
Lorsque les vents froids et secs aggravent votre faim et vos privations
et qu'il y a du lait légèrement fermenté de votre chameau préféré
Celui qui en goûte, sait que sa faim touche à sa fin
Quand vous en buvez, vous transpirez, vous résistez aux vents glacés
A ceux qui élèvent des moutons, "Sachez-le: Ce sont les chameaux qui valent la peine d'être élévés!"
Le lait de chameau est un reconstituant puissant, un aliment complet, et est incroyablement délicieux. Rien ne peut remplacer le lait de chameau et c'est une des choses qui manquent le plus aux Somalis qui vivent à l'étranger. Beaucoup ont mis au point une formule pour reproduire la texture et la saveur du lait de chameau et chaque personne à sa recette personnelle.
Après beaucoup d'expérimentation, c'est cette recette que nous avons retenue et qui est devenue un succès auprès de tous ceux qui l'ont essayée. Le lait de chameau est pauvre en graisses et cette recette l'est aussi.
Le lait que nous avons essayé de reproduire n'est pas le lait de chameau frais. Notre lait de chameau favori est celui qui est aigre et légèrement caillé.
Ingredients:
1 litre Buttermilk
1 tub (750 g) 1% Yoghurt
2 cups Sprite or 7UP
¼ tsp Salt (optional)
3 tbsp Sugar to taste (optional)
Waxa loo baahan yahay :
(QW waa qaaddo weyn – midda cuntada lagu cuno; qy waa qaaddo yar)
(1 koob = 237 mL = 2.4 dl; 1 QW = 15 mL; 1 qy = 5 mL) 
1 litir Caano garoor
1 caag (750 g) 1% Caano fadhi
2 koob Sprite ama 7UP
¼ qy Cusbo (haddaad jeceshahay)
3 QW Sokor (ama inta aad jeceshahay)
Ingrédients:

1 litre de Babeurre
1 pot (750 g) de Yaourt 1%
2 mesures de Sprite ou 7UP
¼ cc de Sel (optionnel)
3 cs de Sucre ou selon le goût (optionnel)
Directions:
Use a blender or an immersion blender. Mix the buttermilk, yoghurt, sugar and salt.  Mix in the Sprite just before serving.  Avoid adding ice.  For best results, prepare it a day ahead and let it cool in the fridge.
Waxaad isticmaashaa qallaad (makiinadda wax shiidda) ama qallaadka gacanta. Isku qas caanaha garoorta, caana fadhiga, sokorta iyo cusbada. Ku-dar Sprite-ka intaadan qaddimin. Isku day baraf inaadan ku-darin. Caanaha waxay ku-fiican yihiin maalin ka-hor in laqaso oo qaboojiyaha loo daayo.
Utiliser un blender ou un pied mixer. Mixer le babeurre, le yaourt, le sucre et le sel. Mélanger le Sprite juste avant de servir. Éviter d'ajouter de la glace. Pour de meilleurs résultats, préparer un jour avant et faire refroidir dans le réfrigérateur.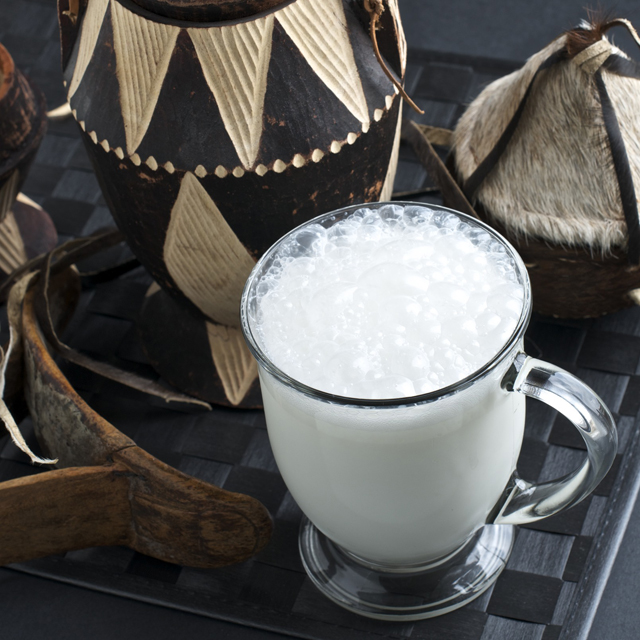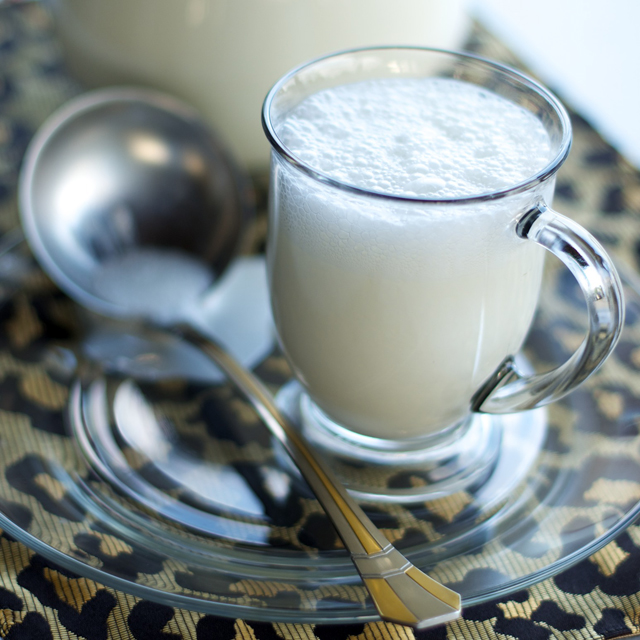 Nomade Somali trayant son chameau (Photo "Luci della Somalia")
Nomade Somali buvant du lait de chameau frais (Photo "Luci della Somalia")
Au point d'eau (Photo "Luci della Somalia")
Nomade Somali et son chameau (Photo "Luci della Somalia")
Chargement du chameau (Photo "Luci della Somalia")
Chameaux buvant leur ration d'eau pour le mois (Photo "Luci della Somalia")
Related posts: